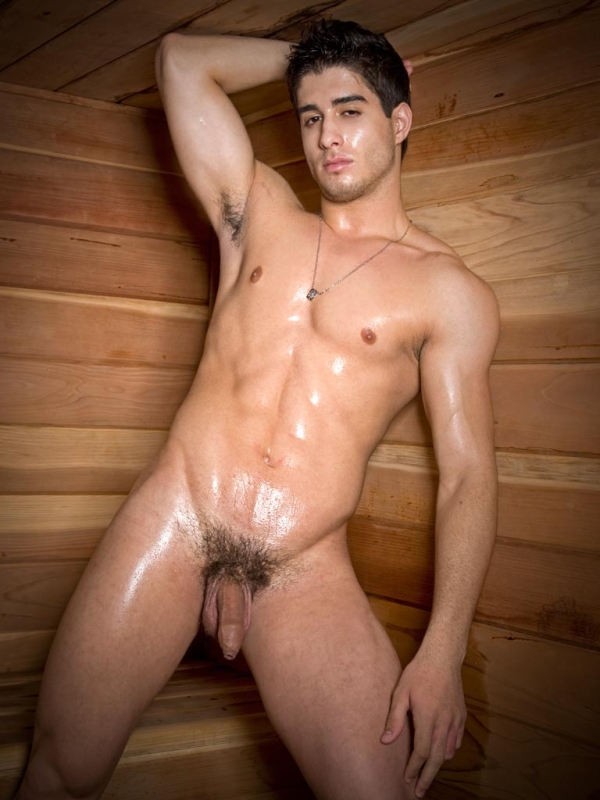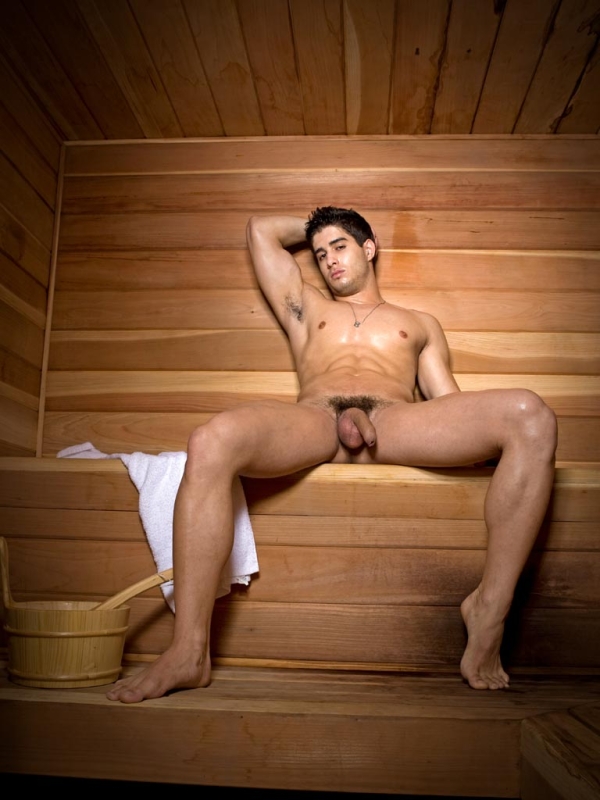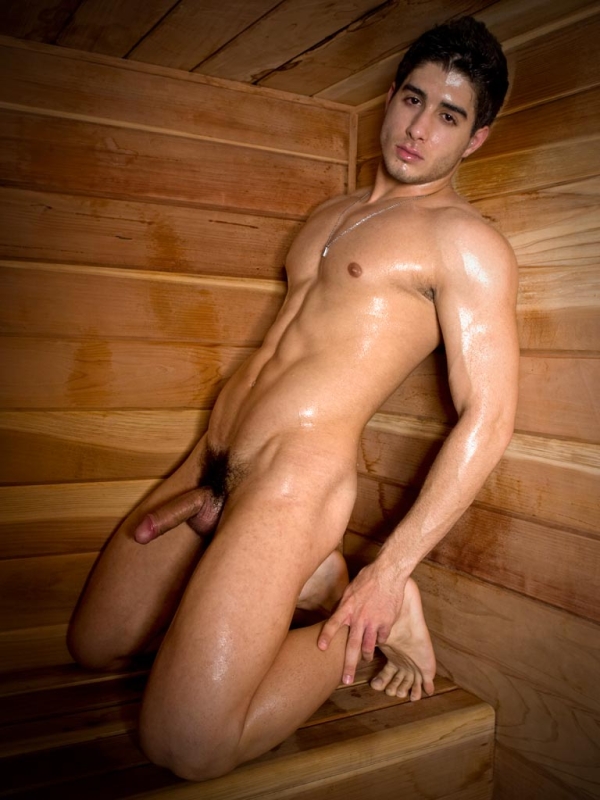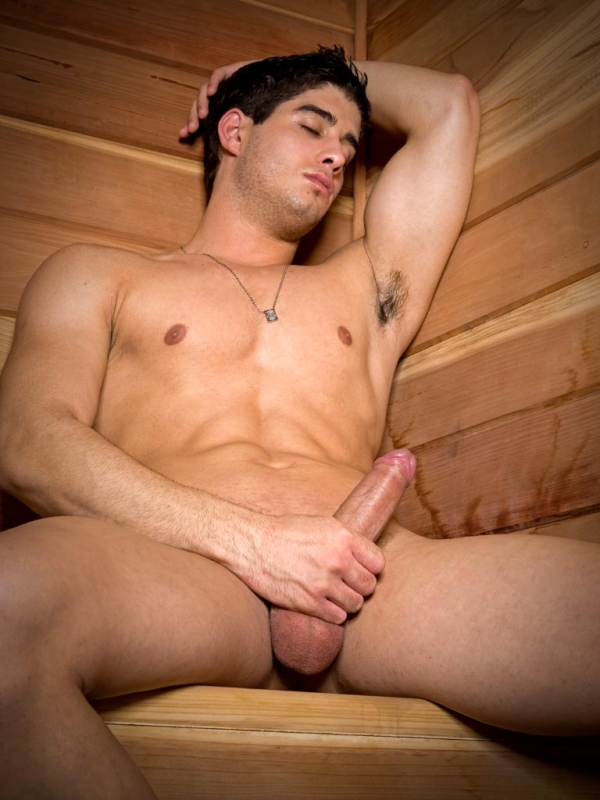 Diego Sans enters the sauna.  The warm steamy air causes the sweat to glisten off his smooth skin.  His sexy body shows off the many hours he spends at the gym, covering it with beautiful college muscle.  Plus, many nights of go go dancing in front of hot, horny men has shaped his build so he looks more like a horned up jock than a body builder. 
Running his hands over his tight pecs and six pack abs gives him a total hard on.  Once his hard uncut cock springs to life he has no choice but to jerk himself off.  The fear of getting caught just adds to the excitement as does the fantasy of a stranger joining him, perhaps for a blowjob.  Or maybe a few guys who might come in for a sauna but wouldn't mind a little group sex. 
And with a body like his who could resist.  Diego's Brazilian heritage has given him beautiful tan skin and amazing brown eyes and that beautiful uncut piece of meat.  And with his huge uncut dick pointing up at you there's no way you could resist taking it all down your throat.  When asked what he wanted people to know about him he says simply that he likes to fuck. Well, come on.. I'll bent over anytime !
Join Randy Blue for just $1.99 and watch Diego stroking his uncut cock in the full length movie!