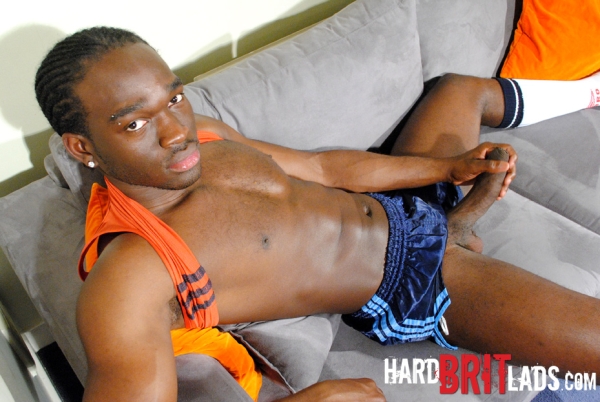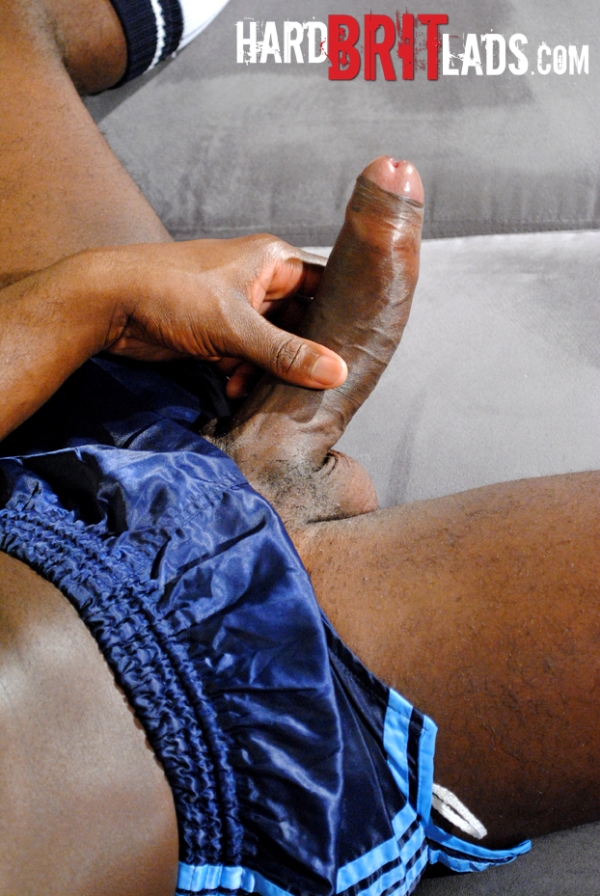 Tyler Johnson is an incredibly fit, 19 year old black lad, from London. He is great looking, very handsome, with striking eyes. He does loads of sport, and goes to the gym a few times a week. His body is incredible, very broad muscular shoulders, solid pecs and a firm trim six pack. He has great legs too. And to top it all, he has one of the biggest and thickest cocks I have ever seen! Trust me, this cock has to be seen to be believed.
Dressed in sexy adidas sports kit, he begins by lifting his vest to show off his great body, playing with his nipples and rubbing his cock inside his running shorts. Even when soft, its a huge bulge. He starts to get hard quickly, and when he does, you get an idea of the size of this monster cock. but its not till he gets it out the side of his shorts that you realise quite how massive this super thick dick really is.
He plays with it slowly, confidently, and then pours some lube over it, rubbing it in, and gets rock solid, and we get loads of great close ups of it from different angles. He jerks off using both hands for a bit, giving you an idea of its size. He removes his shorts, and stands, giving us some great low angles, and starts to speed up, before shooting load after load of thick white cum. Seriously, Tyler cums a massive amount.
Join Hard Brit Lads and enjoy all the UK lads with big uncut cocks in full length videos.