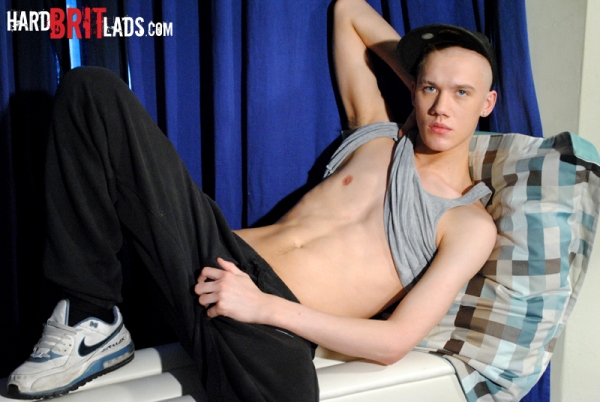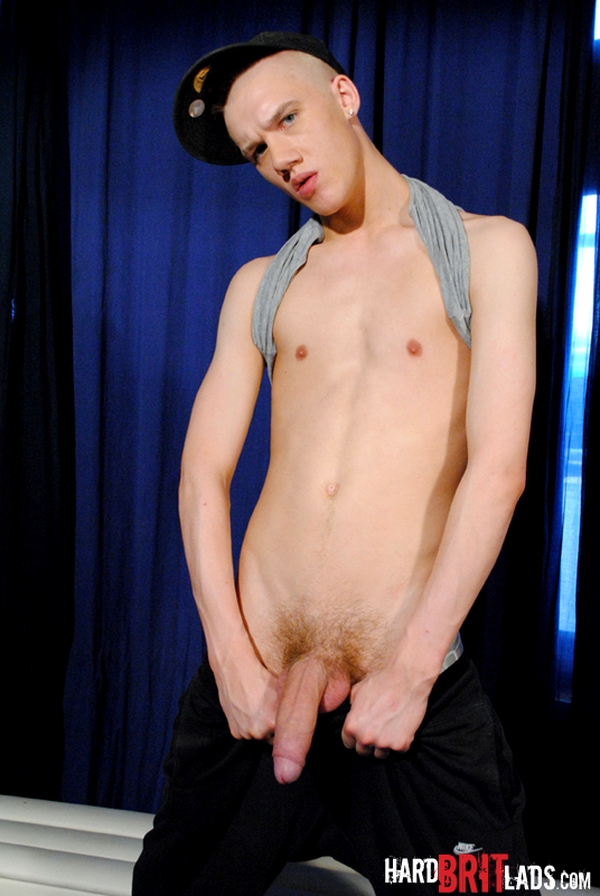 Tall, blonde, 20 year old Clayton Kole, gives a great show in this horny new solo. He has a big thick nine inch cock, and gives foreskin lovers a treat by playing with his quite a bit, and working up his precum, which he gets plenty of. We start with a quick chat, where you get a good idea of what a fun, cocky, confident, and highly sexed lad he is.
Then, Clayton begins by lifting his vest to show off his smooth, pale, defined body, and quickly gets a bulge in his trackies, which he rubs, getting it harder. He stands up, and takes down his trackies, squeezing the huge bulge poking out the side of his black undies. He peels them down, releasing a seriously huge cock, which isnt quite solid yet.
He begins to jerk off, and drops a big blob of spit onto the end of his cock, rubbing it in, which gets him solid really quick. Then he starts to precum, and works that in too. He plays with his foreskin as well, stretching it, pulling it out and sticking his finger in. Lots of horny close ups of foreskin play and precum – i know there are plenty of guys who love this, so this is for you!
He moves onto the bench, and jerks off more, spits onto his cock more, and starts to wank harder, getting into a fast rhythm, before shooting a hot sticky white load onto his chest.