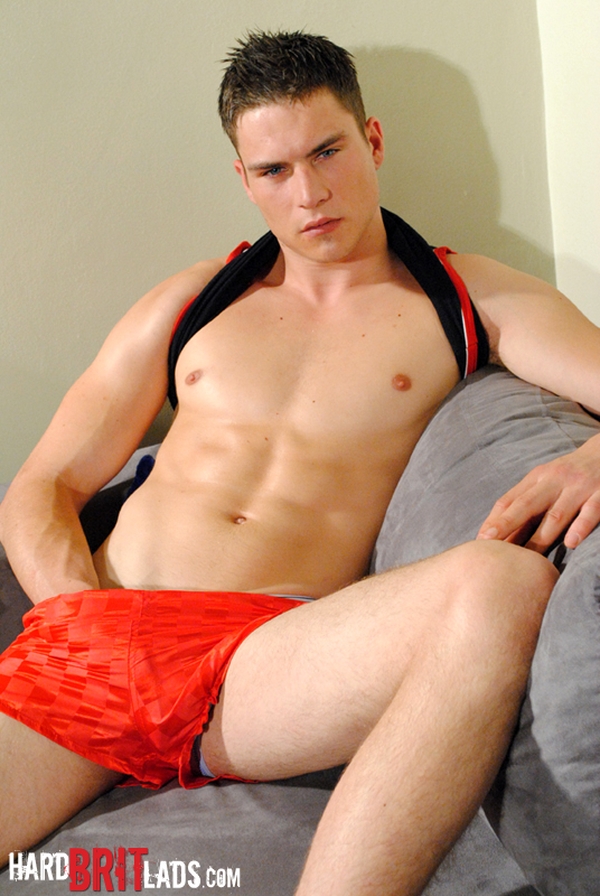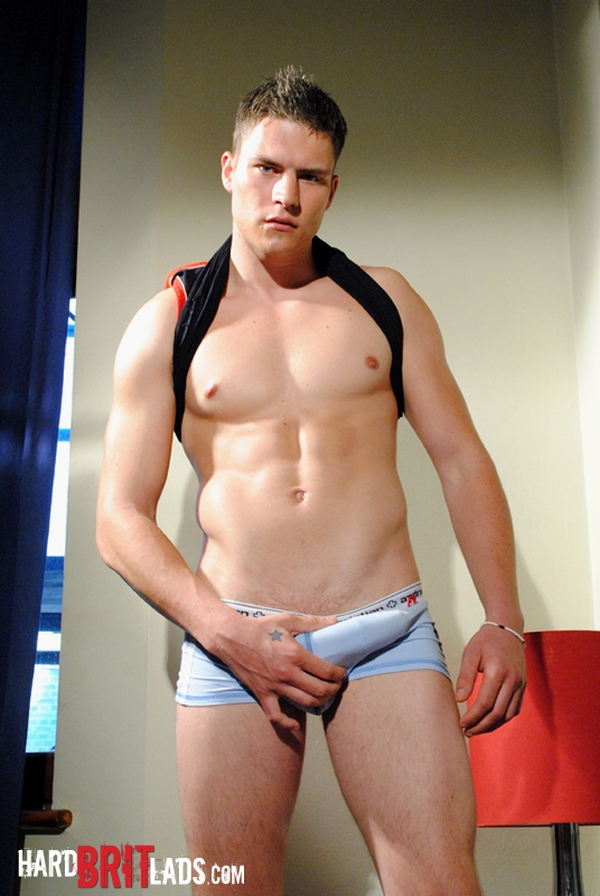 We have a very hot straight lad for you here, Josh Ryan. He is a striking lad, with a square jaw and piercing blue eyes. Standing at 6 foot 2, he is pretty imposing, with huge shoulders, very powerfully built, with solid beefy legs. We start with an interview – you guys are gonna love his strong Welsh accent! He talks about what he does to keep fit, he does alot of gym and boxing every week.
As the solo begins, he is already rock solid in his shiny little red running shorts – his thighs are so big they are a pretty tight fit, and his big bulge is very visible. He rubs it, and lifts his running vest, giving us a peek at those impressive abs, and lifts it further to play his very tasty looking nipples.
Putting his vest behind his head, we get to see his broad powerful frame, as he plays with his nipples and strokes his stiff bulge, before standing to slip off his shorts. He rubs his dick some more in his undies, before taking them off.. like the rest of him, his dick is pretty meaty and about 8 inches, uncut. Very nice. He plays with it slowly, and we get plenty of great angles of Josh – my fave is from below, looking up at his huge body.
He plays with that thick uncut cock whilst standing, then goes back to the sofa, and jerks off some more, before getting close to cumming, and then he stands again, shooting a really good load, plenty of it, towards the camera. Tasty!