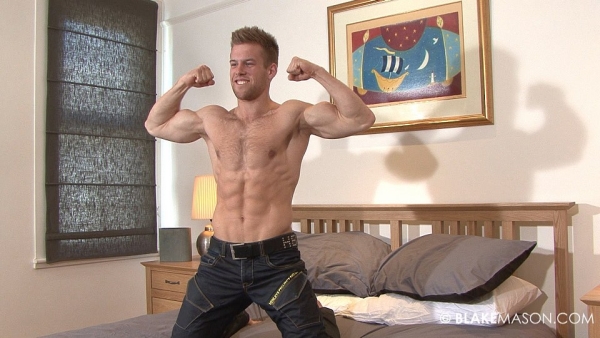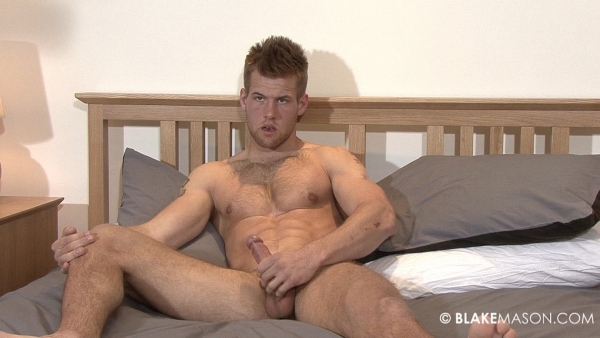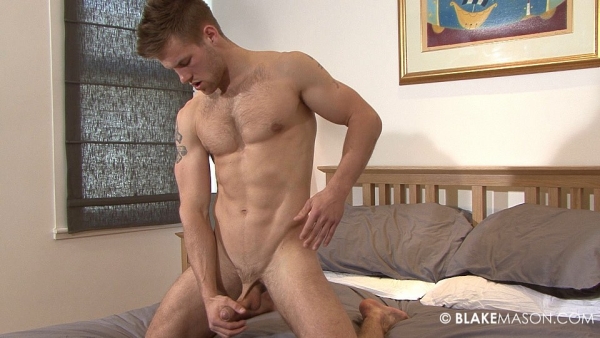 When I met Samuel I was completely overcome by how nice this guy really is… not only is he absolutely classically good looking, he has a body most only dream of. He's a personal trainer who really trains himself hard so he's always working on his perfect pecs, tight tanned torso, big buff arms and beautiful backside to make them all even better (if that's at all possible)… but today he came to do a slightly different work out.
It starts with him having a warm up and casual jog around the park (his body glows beautifully under the warm spring sunshine!) before he heads back home to work up a bigger sweat… so once on the bed we have a quick chat and then Samuel strips out of his clothes and I shut up to film and enjoy Samuel stroking his uncut cock! This fella is all man and as for that perfect body… well – it's even more bloody gorgeous in the flesh!
Check out Blake Mason and see Samuel and hundreds of other uncut UK lads in solo and hardcore movies.