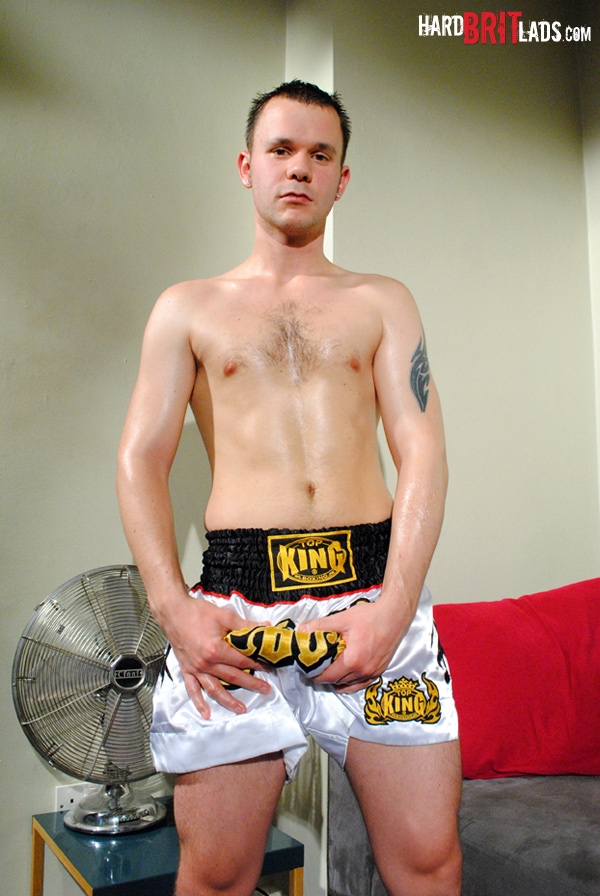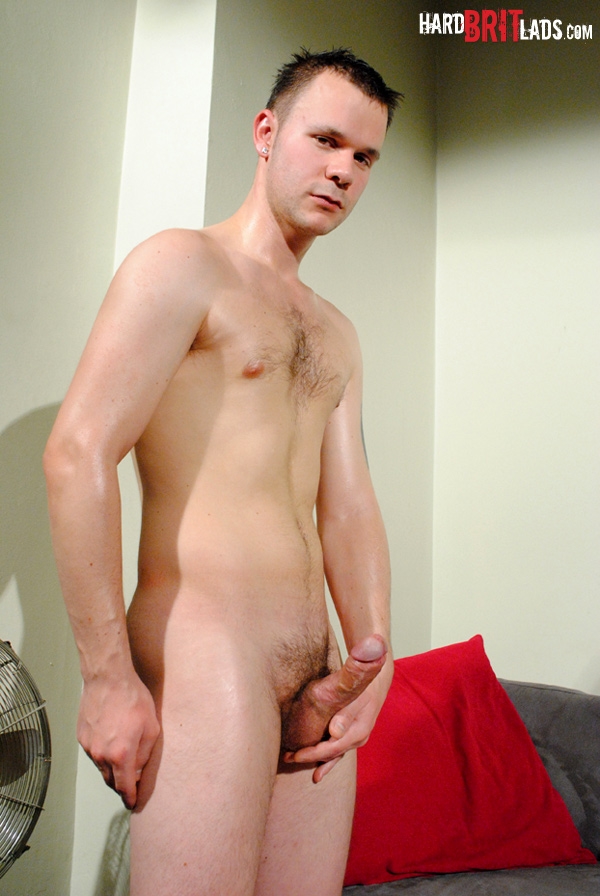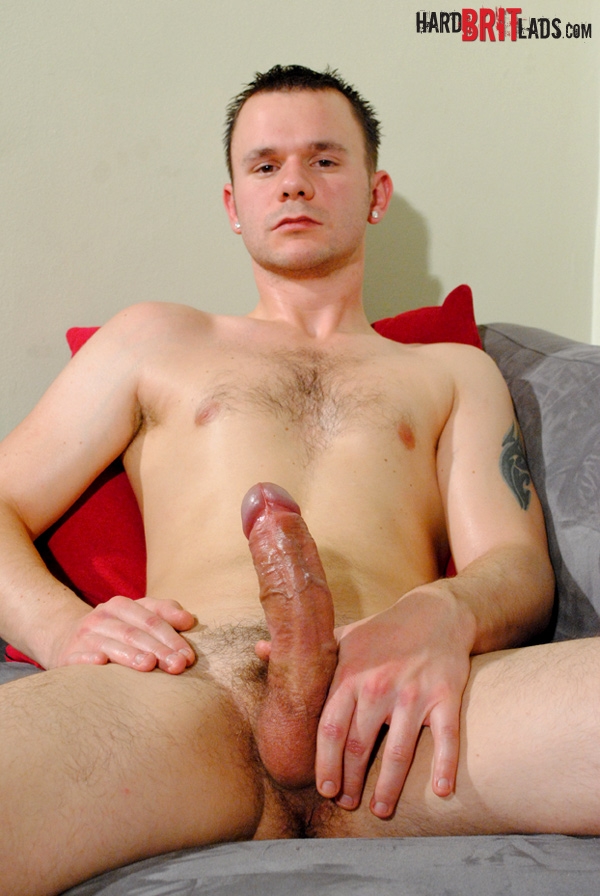 Beefy young straight Scottish lad, Craig Scott, begins with an interview – he has a deep voice and a strong scottish accent, very sexy. He talks about his kickboxing, and he wears his shiny kickboxing shorts, with no undies underneath. He is clearly a well built lad, with a solid body, and the beginings of a hairy chest.
After the interview, Craig rubs oil into his body, into his chest, and into his solid legs, and already you can see a big stiffie poking against the fabric of his shorts.. very promising.. he grips it, showing off the outline of it, and you can tell its a big thick one.. he teases us a little more, then finally pulls his dick out of the side of his baggy shorts.. WOW.. it is incredibly thick and it is one of the nicest looking cocks I have seen in a long time.
He rubs some of the oil into his fat dick, showing us his serious girth, which is incredibly horny, and it is so rock solid, he doesn't need to jerk off to stay hard, it practically throbs.. he works the oil into his cock and then pulls his foreskin back and forth over the end of his meaty dick. He takes off his shorts, and continues to play with his cock, nice and slow and we get plenty of great shots of it, from below, showing off his big balls, and from above, and some extreme close ups too.
He moves over to the sofa, and sits with his legs wide apart, and pushes his dick towards us, holding it still so we can get some great close up shots of it, he works his foreskin back and forth, and after giving us lots of great shots, he begins to jerk off for us, speeding up, till he shoots a huge and very thick spunk load over himself, into his pubes, it drips down his hand as he squeezes out the last drop for us.