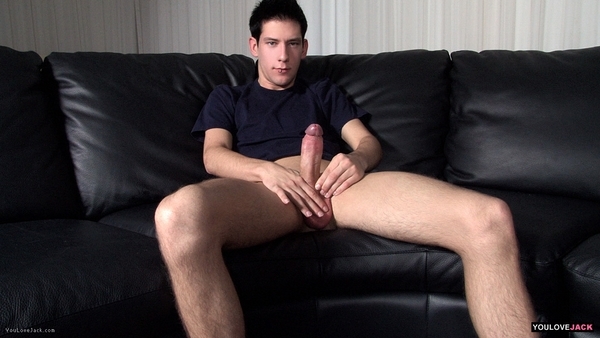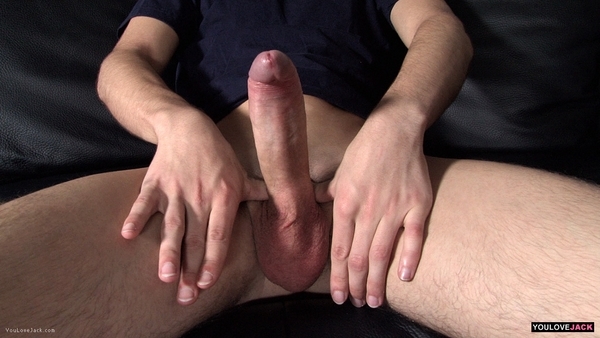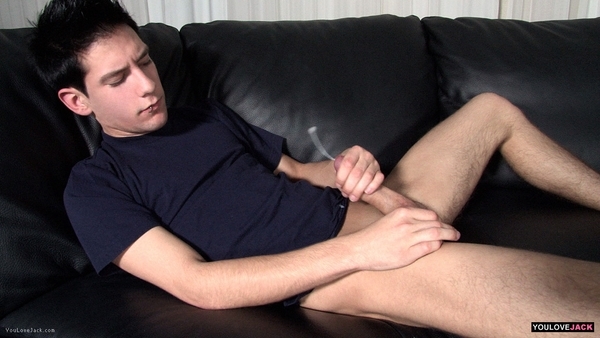 Meet Damien Connor! Damien's uncut cock bends in all the right places. "It curves down. Most guys never seen a cock like that but when I fuck them in the ass and my cock hits them where it counts they don't forget it!", says Damien while smiling of pride.
He pulls his cock out of his shorts and holds it up for the camera. The shaft of his 7″ uncut beauty swells gently around the middle of his shaft and finishes with a perfect head. The kind of cock that would send your butt into fits of frenzy as he fucks you senseless.
Next Damien pokes his fingers in his asshole and sprays a thick load all over his t-shirt. He reluctantly licks up that mess and as he stops to consider the flavor a devilish smirk finds its way across his beautiful face. Yumm, yumm gimme some!